ReMo/SIGs/Webmaker
From MozillaWiki
Webmaker Special Interest Group with Reps: A Case Study
Overview
Webmaker and Reps have been longtime collaborators. The Webmaker team benefits greatly from the Reps' expertise as contribution "consultants", helping to understand how contributors find and engage with the Webmaker program.
Furthermore, Reps are strategists, early testers, and otherwise give guidance to the development of Webmaker's global contributor community. Webmaker also frequently leverages Reps' swag and budget system to give resources to local communities, especially during event campaigns like Maker Party.
The Reps program benefits from Webmaker's focus on engaging new kinds of communities, such as journalists, librarians, teachers and others who want to teach the web. Also Webmaker offerings like the train the trainer program helps Reps level up their facilitation and teaching skills. In some locales, it's been shared that the Webmaker program has given new energy and activity to the region.
This wiki page provides a summary of the impact, history, lessons learned and next steps with the Webmaker and Reps collaboration. The goal of this documentation is to a case study for SIGs and for better understanding how other collaborations could develop.
Impact
Approximately 149 Reps have listed Webmaker as a key interest. Hundreds of events on the Reps platform list Webmaker as a key focus. Out of Webmaker's community of mentors, some of the most active and visible members are Reps. Webmaker localization benefited greatly from Reps' involvement, as well as event organizing.
History
2011
Through events like Mozilla Festival and MozCamp Berlin, Reps were involved as event volunteers and participants. Through workshops like Global Melt in Berlin and at Wikimania Haifa (video!), opportunities for collaboration, especially around events, emerged between the Mozilla Foundation and Reps.
Reps were active contributors in early Foundation projects, such as Hackasaurus events and localizing the X-Ray Goggles. Reps were lead users and testers, showing the Foundation how and where our projects could develop and grow.
Encouragement from the Reps team was very influence in setting the stage for future collaboration. Numerous Reps, many who went on to leadership positions in ReMo, were also essential in early collaboration discussions.
2012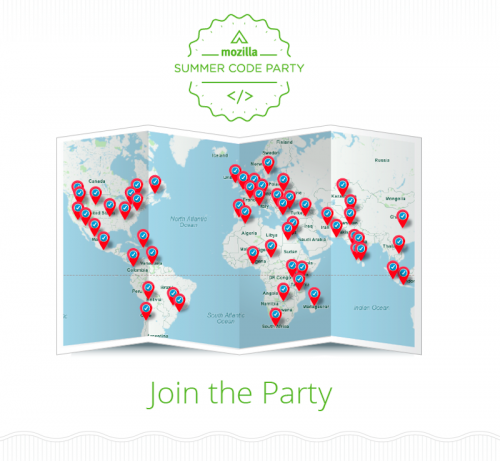 1. Summer Code Party participation
One of the strongest indications towards a Webmaker SIG was the leadership and participation by Reps during the Summer Code Party (now called Maker Party). The Webmaker team ran an event campaign, encouraging people to grab their friends and a laptop and hack together over the summer.
44 Reps organized events, and they were by far and away some of the most inspiring and impressive events around the globe. From Argentina to Switzerland, Romania, India, the Philippines, Kenya, Nigeria, and beyond, Reps led the way with some of the best documentation and turnouts at Summer Code Parties.
What's more, they were also involved in shaping the campaign from the beginning, betatesting the event formats and even building Thimble projects (thanks, Fuzzy, for the zombies!). It was clear that Reps operate at a profound level of participation, knowledge and willingness to experiment.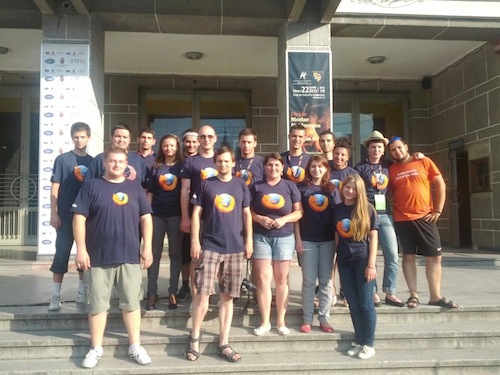 2. Conversations with Reps
Building on the momentum from the Summer Code Party, the Webmaker team chatted with Reps about the ways to weave together the ReMo program with Webmaker projects and methods.
Some of these ideas were shared on the Webmaker and Reps-General mailing list, and other came about on community calls or quick IRC chats. The ReMoCamp2012 kindly invited Webmaker's Michelle Thorne to discuss the latest initiatives and invite Reps to get involved.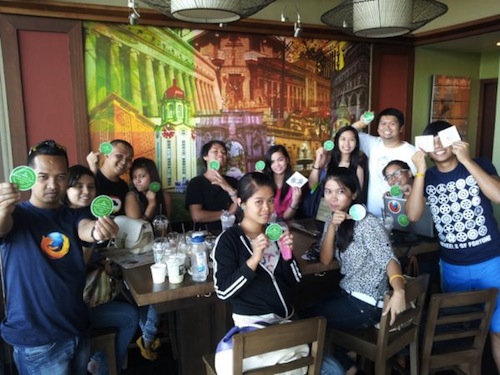 3. Mozcamp Europe session
From there, it seemed there was enough general interest from the Reps community to pursue the Webmaker SIG more fully. We put in a proposal at Mozcamp Europe to run a session with Reps to hear about what they want out of this program and how it could take shape.
About 40 Reps joined in the conversation at Mozcamp, with many more saying online they'd participate if they had been in Warsaw. The feedback was incredibly positive.
2013
In 2013, the collaboration between Webmaker and Reps really hit its stride. With a tailored training, a more impactful campaign and a successful Mozfest, the Reps were exceptional leaders and drivers of the Webmaker project.
Reps Training Days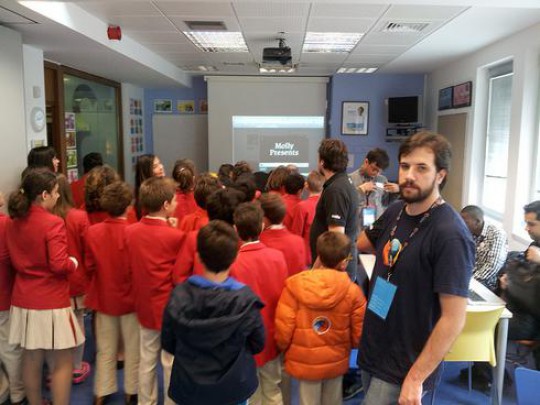 In March, we kicked off the first in a series of train-the-trainer events. Reps piloted this training, bringing 40 active Reps to Athens to learn how to grow local Webmaker communities and how to mentor makers and educators to run their own webmaking events.
Reps were essential to developing and testing this training, including how we teach and practice an open and participatory ethos, adapting lesson plans, and facilitating events.
Maker Party
In Webmaker's biggest campaign to date, Maker Party celebrated nearly 1,700 events reaching 50,000 participants.
Reps were important leaders, mentors and event organizers for these events. For example, Benny is a dedicated Mozilla volunteers who live in Surabaya. He doesn't just work on Webmaker. But he's been incredibly active. He organized the Maker Party and Hive Pop Up in Surabaya. And, more importantly, started to build relationships with dozens of schools and local government to create interest in Webmaker. He and his team are 'Super Mentors' in our parlance: people who have the skills to teach but also want to help us bring in and train more mentors. Obviously, these people are absolutely key to the success of our Webmaker effort.
Read more about the kinds of people, especially Reps, who made Maker Party 2013 happen.
Mozfest
The Reps' participation at Mozfest, Mozilla's largest public-facing event, continued to evolve. Nearly 40 Reps participated by facilitating sessions, hosting a "Contributor Garage", and helping with event production. They volunteered on the kinds of activities they cared most about. They were celebrated as key drivers of Webmaker and joined sessions to shape the future of the program. The Reps' involved was coordinated by Christos Bacharakis.
The Learning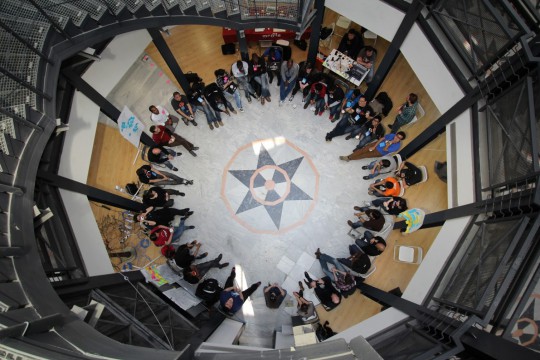 Webmaker is actually not formally a SIG! It is not listed on the wiki. We are not sure how formally it's included in the on-boarding of Reps and to guide Reps to work on new things.
Swag and budget distribution has been a huge boost to Webmaker.' However, because of the increasing success of the collaboration, this is becoming expensive. We will have to investigate how to fund Webmaker activities in Reps, if it goes beyond the program's allocations.
One reason Webmaker might have succeed with Reps: it's a great started activity. From newbies to seasoned Reps, the flexibility and hands-on nature of Webmaker is an easy and fun way to contribute right away, following one's own interests and capacity.
To get started, Webmaker doesn't require any budgets, any major event planning, or even any technical expertise. All that's needed is a desire to empower others to make the web. Which can be as simple as opening a laptop with a friend or family member and inviting them to remix a website using the X-Ray Goggles. Other SIGs should consider what the "minimum viable contribution" easy, and how to make it easy to get started.
Reps bring diversity, originality and resourcefulness to the Webmaker program. From the above-mentioned geographic and linguistic diversity, to the creativity to experiment with webmaking in all sorts of ways (in indigenous languages, in orphanages and shops, with nannies and the elderly and bakers), Reps are demonstrating how webmaking can happen anywhere. This has benefited Webmaker to think more creatively and to give great success stories to other contributors.
And perhaps most importantly, Webmaker's leadership circle has prominent participation from Reps. A large number of Webmaker "Super Mentors", aka the people who mentor Webmaker Mentors, are Reps. There are interesting parallels with Reps' own mentoring structure, and possible ways to roll in Webmaker mentor training as part of the Reps regular mentor training. And there's an opportunity to collaborate even more closely at the Super Mentor level to design, test and forge new plans for Reps + Webmaker.
The Future
Some of the most promising areas of future collaboration:
Train the trainers. Reps to test, co-develop, and facilitate Webmaker trainings. They will help to train trainers to teach web literacy in their communities. We are already seeing this at events like the Webmaker Training in Bangalore.
Guide contribution to Webmaker. As Reps support and empower Mozillians to contribute more and better, and also recruit new Mozillians, Webmaker can offer exciting and well-supported pathways for those contributors. Reps are guides to the Mozilla project, and can help direct interested people to the right contribution opportunities for them.
Leadership and global strategy. As Webmaker grows around the world and the web literacy offering improves, Reps are some of the best positioned advisers to know which regions to engage with and how to connect with local partners. Reps can help lead Webmaker's global strategy.
References