Program Management/Weekly-Status-Reports/2012-09-04
From MozillaWiki
Agenda
FirefoxOS

Schedule update - dates for feature development. Team focused on controlling scope.
Some areas of concern still around scope creep.
Continue to update the model as we go - we are tracking it currently.

Kyle starting soon

Contractor to finish on Martin's dashboarding work.
Front-end? Back-end? He should be able to work on both.

BananaBread update

60K views of the vidyo.
Lots of great press and feedback.

Caitlin

Share some marketplace slides next week.
Some major announcements last week.
Identity and payments - push on v2 since there are risks with v1.

Tauni

We are focused on v2 for Identity.
V1 overview this week - talk about what the roll-out looks like.
Tauni will cc Dietrich on meeting.
Persona - on schedule for Beta launch - Sept 18th
Dietrich
Erin
Fx15 TABLET SUPPORT HAS SHIPPED
OUR GA PRODUCT IS 4 *'s
Pulling together details to evaluate roadmap for Fx16, Fx17, Fx18 for mobile:
Process: anatomy of a 6 week cycle
Features: ARMv6, Readability, WebRT, Media Support
Lawrence
OOO Fri Sept 7 - Wed Sep 19

Sep 7-9 MozCamp
Sep 10-14 Snappy work week
Sep 17-18 PTO for Rosh Hashanah (Jewish new year)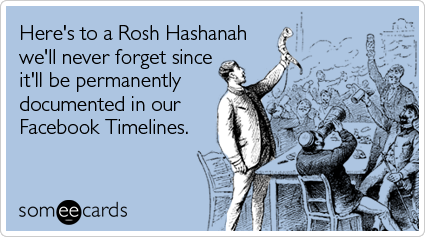 MozCamp EU
Firefox OS

Been working on some updates to the issue dashboard. Will add time stamp, issue/bug list, some descriptive text, and will drop the track line (until we're ready for this).

Snappy
Martin
Michael
Sao Paulo Meetings
Mozilla and TEF aligned on QA goals:

Daily smoke tests run by both Mozilla and TEF on nightly builds
Joint development and execution of acceptance tests
TEF's JIRA will be the repository for the acceptance tests with access granted to Mozilla QA, PgM

Mozilla and TEF aligned on Firefox OS Status Reporting

Application Status Weekly Update
V1 Required features will be locked down for each application
Acceptance criteria will be developed for each feature
Passed, Failed, and Blocked count for each Application baed on the results of the acceptance tests

Schedule agreements reached on:

Sept. 28th - Code Complete (no new features or applications after code complete)
Nov. 9th - Code Freeze (only ship blocking bugs fixed after code freeze)
Features not complete by Sept 28th will be dropped from v1
Required features not complete by Sept. 28th will be reviewed and may result in a schedule revision
This Week
Review Applications with TEF
Review Mozilla's QA support regarding acceptance criteria (Bob and Sheila)
Sheila
Social API

Working with team and Asa to define bugs we need fixed in Fx17
Help to test feature.

FirefoxOS

More involvement with schedule and expectations setting.

Stability

Stability newsletter has progressed to a blog.
Working with marketing to define target audience and message.
Fx15 crashes - lots of activity.
Kairo and Marcia at Mozcamp so will have to track crashes more closely when they're away.

Talk to bsmedberg about help tracking some stuff for Fx17.
The usual administrative stuff.